Positive health outcomes result in higher levels of customer satisfaction and a healthier community.
The focus of Hall Family Pharmacy is to bridge the existing gap in self-care and pharmacy services. The goal is to serve and educate customers, allowing the public to make wise decisions in regards to their health.
The Upper Cumberland Region of Tennessee is overdue for vibrant and new companies willing to invest in our community and it's citizens. Hall Family Pharmacy is such a company. Tennessee is in need of fresh healthcare approaches to elevate the well-being and general health care rankings within our state. It's a new season for healthcare with the opening of Hall Family Pharmacy in Jamestown, TN!
Promoting health awareness, education, and responsibility
Our pharmaceutical community has a gray component. For many years, it has been a battle of  the large script volume independent pharmacies versus the retail giants with lower script volume but heavy focus on self care. Hall Family Pharmacy, a division of Hall Medical Company, is bridging the gap by being a top notch independent pharmacy and initiating rural healthcare campaigns to promote health awareness, education, and responsibility.
Hall Family Pharmacy offers pharmaceutical services to our community and region while focusing on a level of patient educational and health services that our area has never seen before. The focus will be on the patient positive health outcomes. This focus will be the provision of company success and higher community health grades.
Services will expand beyond the traditional healthcare borders our healthcare teams are accustom. Expansion ideas are part of the business model at Hall Medical with an intent to offer better healthcare and more jobs to our community.
The company offers an increased provision of jobs for the citizens in our community, an outreach to increase travel to and from our community, and it elevates the level of healthcare opportunities within our region.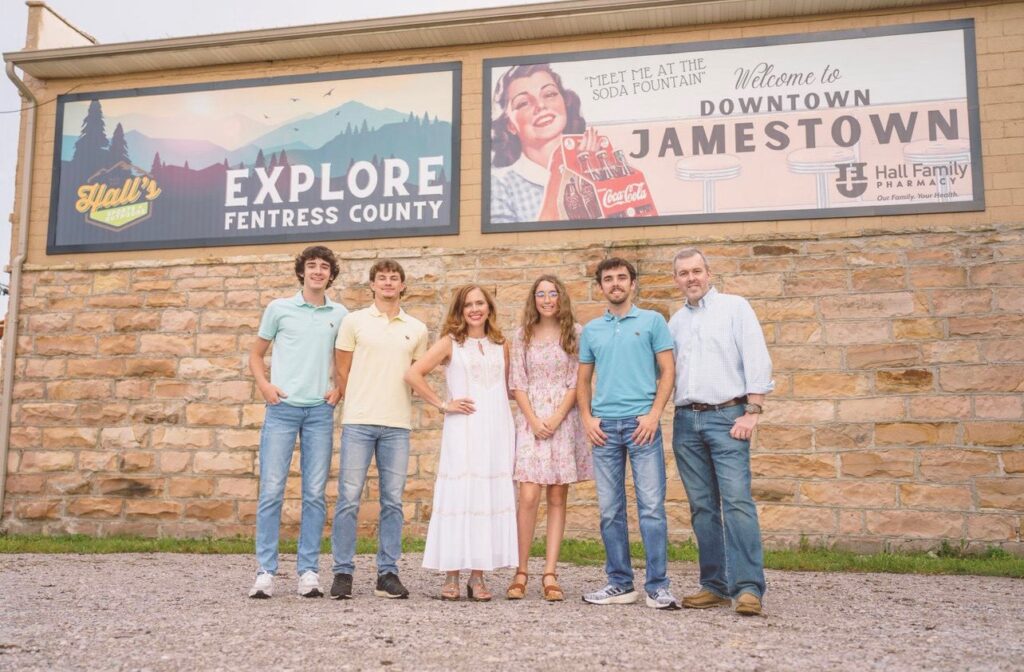 Hall Medical Company and Hall Family Pharmacy was founded in 2014 by Philip and Jennifer (Jenny) Hall.
Both have strong ties to the Upper Cumberland community. Philip and Jenny are life long citizens of Fentress County. Philip's parents are Mike and Cathy Hall of Clarkrange. Jenny is the daughter of Roger and Charlotte Choate of Jamestown. The Halls and the Choates have been in Fentress County since before Fentress County was formed and even before Tennessee was a state. Both families have a lot of pride in the region.
Philip serves at the company CEO and pharmacist in charge. Jenny has been a teacher at Alvin C. York Institute in Jamestown since 2000. She graduated from York in 1995 and from Tennessee Tech in 1999.
High school sweethearts, Philip and Jenny married in 1999. They make their home in the Tinchtown Community of Fentress County. They have three children; Trey Michael, Andrew, and Julianna.